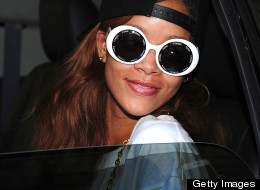 The below passages from Mr. Owens article says it all. Blacks in America have survived against insurmountable odds, yet still participate and hold dear some of the most offensive vices that destroy, degrade and hold back. "We Have Met the Enemy and he is Us: Pogo"
"we have been so detached from our own heritage that many of us cannot tell the difference. What is even worse is how we have gotten so obsessed with who can say it and who can't that we have forgotten the actual context of the n-word itself."
"To the black community in general, we need to literally come to a consensus on this issue. No exceptions, passes, and extensions. Will the n-word be accepted in any capacity either via social networking, conversation or not?"
"...if we are to take back the word and reclaim it for a different meaning... this should be something that we can expect others to use as well. But let's not pretend that we are ready to see that happen, for any moment the media breaks a story of someone outside the African Diaspora using it, tensions erupt."
Read the Article at HuffingtonPost